How Can The MolecuLight i:X Assist Your Wound Care Efforts?
---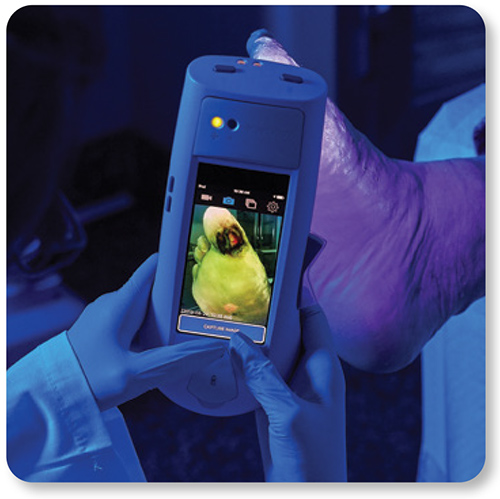 The MolecuLight i:X has helped wound care professionals globally by allowing them to use fluorescence imaging technology for the detection of wounds containing elevated bacterial burden (>104 CFU/g)* at the point-of-care. The MolecuLight device can be used on all wounds, in all care settings.
The reimbursement pathway for the MolecuLight i:X procedure  (for "fluorescence imaging in wounds of bacterial presence, location and load"1,2) comes with:
2 CPT Codes for physician work in almost any Place of Service
A facility payment through an APC assignment for Hospital Outpatient and ASC settings
A MolecuLight representative will get back to you with more information and answer any questions you may have.

We'll be in touch shortly!
Request more info about the MolecuLight i:X